Procrastination is a typical behavior that can affect everybody at some point. Understanding procrastination is essential to avoid it! It refers to delaying or putting off tasks until the last minute. The problem is that it can become a hindrance when it comes to achieving goals in your life.
The interesting part is that it can also affect your body's goals. Whether you are trying to lose weight, tone up, or simply live a healthier lifestyle, putting things off can prevent you from making progress and reaching your desired outcomes.
Now, this is important! If you've been struggling to lose weight and get in shape, it's time to stop procrastinating and start taking action. You can get professional advice and treat yourself to our supplements to help you avoid procrastination and lose weight at Nature's Discount.
Discover how to overcome procrastination and regain control of your life!
Stop Procrastinating and Start Burning Fat Today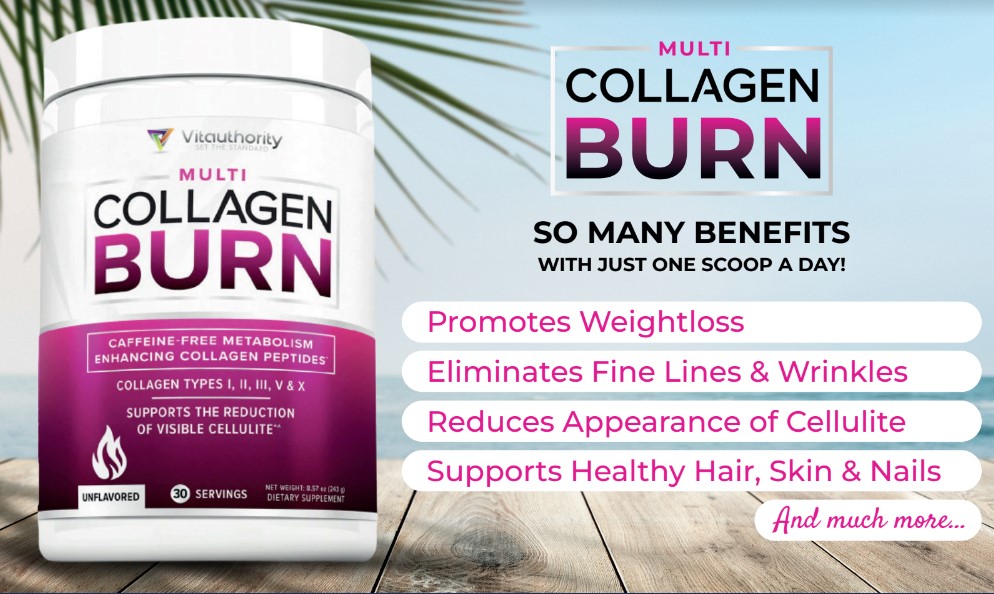 Delaying action can decrease your motivation, focus, and energy to work towards your weight loss goals. It may be hard to believe, but stopping procrastination and taking action can help you improve your weight loss progress. To get started, you can make changes to your diet and exercise routine.
Begin by identifying the dietary changes you need to make, such as decreasing your intake of processed foods, reducing your calorie consumption, or increasing your protein intake. Additionally, develop an exercise plan that combines both cardio and strength training.
Want faster results? Consider trying Multi-Collagen Burn, a supplement formulated to enhance fat burning and promote overall health and wellness. With its unique blend of ingredients, you can begin to see real progress and burn fat at a faster rate.
Here's the big secret! Taking a supplement like Multi-Collagen Burn can help you boost collagen levels and support a healthy, youthful appearance.
Stay with us and find out more about this supplement and its benefits!
Unlock the Power of Collagen with Multi-Collagen Burn
Collagen is a vital protein found in the body that supports healthy skin, hair, nails, and joints. But this isn't all! If you take Multi-Collagen Burn, you can boost collagen levels and maintain a healthy weight.
The truth is that this supplement combines the power of collagen peptides with natural fat-burning ingredients to support weight loss and reduce cellulite, also boosting your overall health.
Here's how it works! Multi-Collagen Burn is enriched with a range of natural ingredients, including vitamin C and hyaluronic acid, which work together to boost collagen absorption and enhance overall health and well-being.
Nature's Discount offers two presentations on this supplement! Multi-Collagen Burn – Unflavored Powder and Multi-Collagen Burn Capsules. Both can boost your metabolism with the power of collagen.
Beat Procrastination and Achieve Your Weight Goals!
At Nature's Discount, we understand how hard it can be to stay motivated when it comes to losing weight and achieving your body goals.
Our weight loss products are designed to boost your metabolism, curb your cravings, and provide you with the energy and nutrients you need to power through your day.
Don't let procrastination hold you back any longer – trust in Nature's Discount to help you get the results you want, without sacrificing your health or well-being. Our products are available in our stores across the 3 islands.*
*Products may vary per island.