Having a healthy life is one of the most debated issues today,because following a balanced diet and combining exercise with daily activities is not as easy as it seems. Above all, you have to make a conscious effort in Aruba to notice all the natural bounty of this island. Despite living in One Happy Island many times you do not take advantage of the benefits of this place to promote a healthy lifestyle.
Exercise daily
The tropical climate and its trade winds make the One Happy Island an ideal place for water sports.In Aruba, sport lovers can find: kitesurfing, windsurfing, snorkeling, water skiing, surfing, parasailing, jetlev, seabob, kayaking and diving.
And we have not even started to mention the extreme adventures you can find out of the water!
If water is not your element, Aruba also offers land sports to keep you in shape. On this island, you can go hiking through its various landscapes, and also take your bicycle for a little spin.
Arikok Park is Aruba's national treasure. Let its 4000 hectares of natural beauty and its variety of flora and fauna captivate you. If you love movies, check the park's free monthly screenings, and enjoy a movie under the stars.
Also, the Hooiber is a mountain with volcanic formation located right in the heart of the One Happy Island. It is the second highest point of the island and can be spot it from any angle of it.
Believe it or not, sports like soccer and baseball are also practiced on this island. Aruba has been home to important athletes such as Bito Maduro (Judo), Richard Rodríguez (Athletics), and Junior Faro (weightlifting).
And good exercise should go hand in hand with good nutrition …
Sports nutrition focuses on the study and application of nutrition to improve the physical condition of sport lovers. This includes a balanced diet that includes the types and amount of food they should consume based on the type of activity they perform.
Sports nutrition also deals with the extra consumption of nutrients that athletes need to be able to carry out their activities and develop muscle mass.
A clear example of this is bodybuilders. Have you seen how they keep a strict diet, consume supplements, and exercise to shape their bodies? Sports nutrition is part of their daily work.
Sports nutrition is also responsible for determining and supplementing the necessary nutrients (vitamins, minerals, carbohydrates, proteins, and fats, among others) to balance and recover the ones that are constantly lost due to exercise.
If going to the gym is part of your daily routine, sports nutrition is also for you. It is important to keep a dietary program that helps you recover the nutrients you lose after training, and incorporate those you need that go hand in hand with your exercise plan.
There are products like the Raw org protein pwdr – vanilla 22oz from Garden of Life that helps you repair your muscle tissue and promote protein synthesis, among many other benefits. This particular product is suitable for vegans, contains all the essential amino acids, and it also contains a set of fat soluble vitamins, probiotics and enzymes.
On the other hand, products like the Essential amino energy- concord grape 30 serv will boost your energy levels. This supplement is ideal for any time of the day, and you can vary between a simple portion for daily activities, and a double one as a supplement before going to the gym.
Personal hygiene also defines a healthy lifestyle
Have you lived one of those elevator/bus moments where one of the passengers has an "invisible force field" around him and no one comes near? Can you imagine finding someone like that on a paradisiacal beach like the ones on the Happy Island of the Caribbean? What comes to your mind when these things happen?
Experts like Jo Jhonson indicate that "Maintaining personal hygiene is necessary for many reasons: personal, social, health, psychological or simply as a way of life. Maintaining a good level of hygiene helps to prevent the development and spread of infections, diseases and bad odors "
(source: http://www.hygieneexpert.co.uk/importancegoodpersonalhygiene.html ).
More than an aesthetic issue, good personal care is closely related to a healthy lifestyle.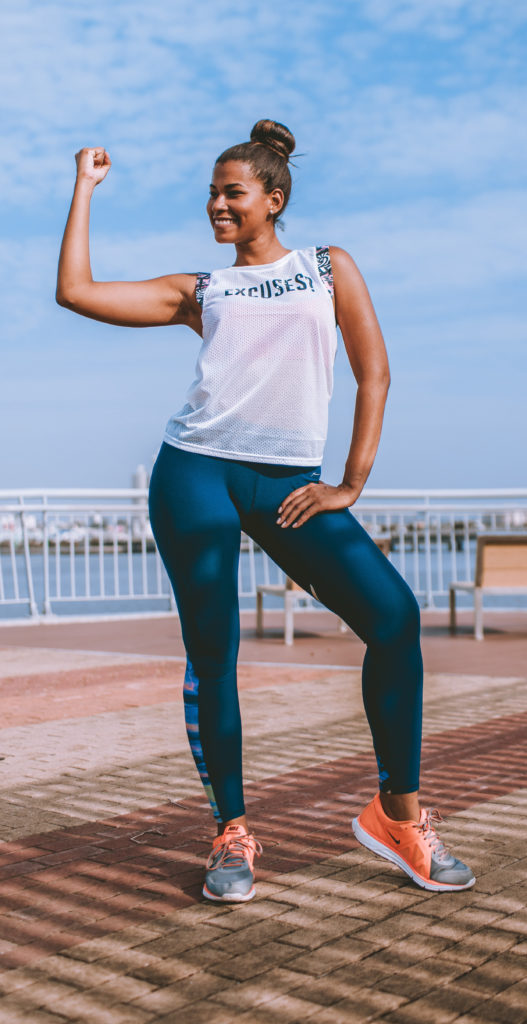 A good hygiene will help prevent the development of bacteria and infections in your body. Conditions such as athlete's foot, wounds and secretions should be treated immediately with the appropriate products.
Having a good hygiene and personal care improves our confidence and self-image. A good image increases our self-esteem and gives us an extra boost so we can face the world with our best face.
Poor hygiene and personal care can be associated with stress disorders, anxiety, and even depression. Our mental state and constant fatigue prevents us from taking a look at our image, and we could end up not caring at all about our body.
Remember our friend from the bus? Due to possible poor personal care, social isolation will be a consequence until further action is taken. Who likes to be reminded about a bad image, or a bad body odor?
And what can we do to maintain a good personal care?
Personal hygiene products include lotions, balms, facial masks, ointments, perfumes, creams, moisturizers, treatments, among other things.
Of course, personal products also include other items such as applicators, talc and makeup, and everyday products such as toilet paper, shampoo, conditioner and toothpaste.
The argan shampoo 16 oz. and argan conditioner 16 oz. set from Renpure is the perfect pair to take care of your hair. Both products include argan, the desert gold. These products moisturize and nourish your hair, and their plant-based ingredients will keep it extra healthy for longer periods of time.
There are also products such as the activated charcoal toothpaste gel-mint 5.1 oz from Heritage Store, with non-abrasive ingredients that take care of your teeth and gums. In addition, activated charcoal reduces bacteria in the mouth, decreasing the risk of cavities and halitosis, among other conditions.
There are common daily practices of personal care such as washing our hands, brushing our teeth, and bathing, which are usually taught during childhood. Other practices such as shaving, using sunscreen, and applying deodorant are learnt later in life. All these practices give us a better external image and a pleasant smell, but also protect our body.
Take vitamins
Vitamins A, B, C, D, E, and K are essential for our body. These vitamins help our body grow and develop. Some of them also fulfill metabolic functions.
Vitamins are even related to our mood and our energy levels, they also help us fight anxiety and stress.
Experts like Dr. Debra Rose Wilson tell us that
"vitamin is a group of organic substances that are present in small amounts in natural food. Vitamins are essential to maintain a normal metabolism. If we do not take enough of any kind of vitamin, certain medical conditions can result."

https://www.medicalnewstoday.com/articles/195878.php
However, our body is not able to produce enough vitamins, or does not produce them at all. Luckily, they are easily obtained from vegetable and animal-based products. That is why we must keep a balanced diet that provides us with all these micronutrients.
Vitamins are divided into two main categories. The water-soluble vitamins (B and C), whose surplus quantities are not stored by the body, and must be consumed constantly; and fat-soluble vitamins (A, D, E, and K), which, are stored in the liver and fatty tissues as a reserve.
Experts like Matthew Solan, writer for the Harvard Health Publishing and Executive Director of the Harvard Men's Health Watch, present a list of the sources where we can find each of the different vitamins that our body needs (source: https://www.health.harvard.edu/staying-healthy/the-best-foods-for-vitamins-and-minerals ).
But beware!
Unlike minerals, vitamin compounds (especially those of vitamins B and C) are sensitive to elements such as temperature and pH changes, and even conservation. This means that these micronutrient organic properties could be lost if we do not prepare our food properly.
That is why multivitamin supplements like Alive! adult multi-vit gummies 90's from Nature's Way, gelatin and gluten free and tapioca sweetened, boost your energy while supporting your bones, immune system, and eyes in a fun, chewy, and safe way.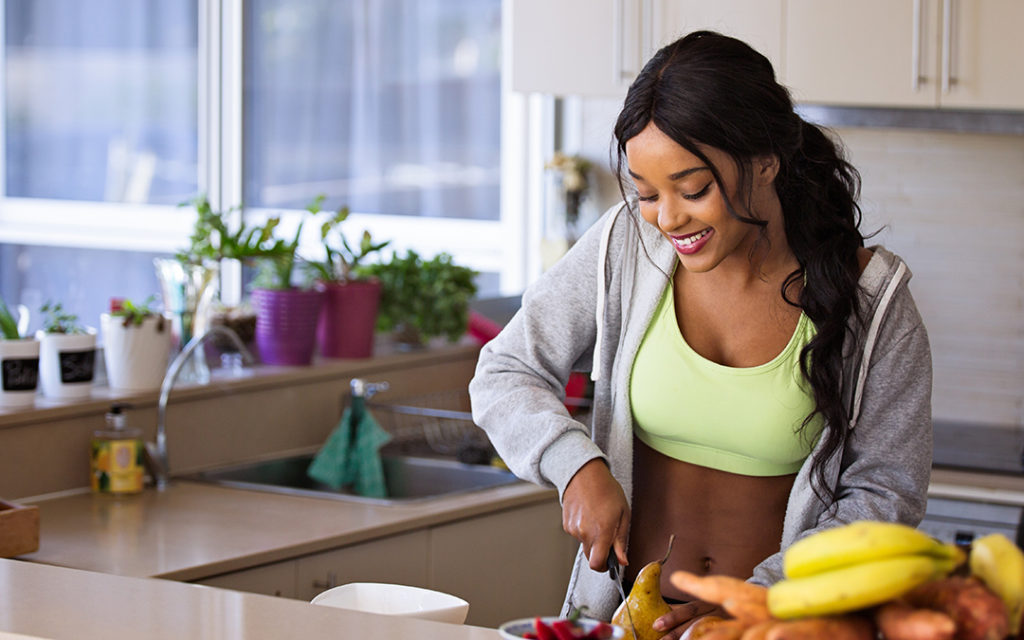 Natural food
Even if we do not find a large variety of locally harvested products, there are many natural foods that we can find in our magical Aruban paradise. A product is considered "natural" if it does not contain processed food, it has not undertaken any artificial chemical processes, or it simply contains natural ingredients.
Natural foods such as apple cider vinegar reduce bacteria proliferation. Also, it keeps your blood sugar levels under control and helps you maintain a healthy weight. The benefits of apple cider vinegar include contributing to healthier skin.
The Bragg org raw apple cider vinegar with the mother 16oz not only brings all these benefits to your body, but also contains "the mother" of apple cider vinegar, which is constituted by enzymes and bacteria that provide extra benefits to your health.
Nuts are a great source of fat, fiber and protein. In addition, they contribute to reducing the risk of heart disease. Some studies even link nut consumption to a longer life by helping fight chronic diseases (source: https://www.ncbi.nlm.nih.gov/pubmed/26066329 ).
Despite containing high levels of sugar, nuts are rich in simple and complex carbs, fibers, vitamins, minerals and antioxidants. Also, dried fruit preserves a quite similar nutritional value to that of fresh fruit, which is a great advantage when living on an island.
If you want to know more about naturally nutritious foods, Dr. Kris Gunnars (2016) presents a detailed list of 50 foods from nature that will contribute to a healthier lifestyle (source: https://www.healthline.com/nutrition/50-super-healthy-foods).
There are multiple brands in the market that are recognized for the production of natural products, some of them are: Now, Whole Foods Market, Urban Organics and Wildwood. Its products include oils, flours, nuts, tofu, and gluten-free products.
Supplement your diet
A good diet will provide us with the necessary nutrients for our body to carry out all its functions. In the same way, a good diet will allow us to showcase a healthy body, and it will even improve our mental health.
The 2015-2020 food guide for Americans indicates that an ideal caloric diet includes 45-65% carbohydrates, 20-35% fats and 10-35% proteins (source https://health.gov/dietaryguidelines/2015/ ). These percentages vary according to different factors such as sex, age, and physical condition.
But what happens when we cannot obtain all these nutrients?
Being an island, Aruba must import a large part of the food that is consumed by its residents. This can hinder the access to specific nutrients essential to us.

However, a balanced nutrition is possible with the help of nutritional supplements …
Nutritional supplements are considered foods by the Food and Drug Administration (FDA), and with careful and controlled consumption, they can be the perfect ally for a good nutrition.
These supplements can be found as capsules, syrups, infusions, and even in products we have mentioned here such as soaps, toothpaste and shampoo.
At Nature's Discount you will find a wide variety of supplements that will adapt to your specific needs. Visit our store and discover the power of a well-accompanied nutrition!
Being in constant movement will help you maintain a healthy lifestyle in Aruba – take advantage of the sand, the beach and the magical landscapes that offer you opportunities endless opportunities to exercise. Taking care of your appearance with good personal hygiene will lead to a better social life, and better physical and mental health.
Food is essential, but you have to choose the food that best suits your needs. Aim for natural foods that are rich in vitamins and minerals. And if you want to supplement your diet, you already know that at Nature's Discount, offering a natural world is our priority.