The holidays are on their way, and we all feel the excitement of one of the happiest times of the year.
Our ND-lovers, being people who always aim to go beyond and think of a healthy lifestyle to look and feel healthy, have visited our stores in Aruba, Bonaire and Curaçao, looking for great products to give to their family and friends.
Alexandra is just one of them.
She was looking for gifts for her family, a group of energetic people with a very active life. She told us about her sister Yulissa, her daughter Claudia and her husband Alberto.
Although they have many things in common, each one of them has a different style and personality … a challenge for Christmas gifts, but for Nature's Discount girls there is nothing impossible. Alexandra came out with original, unique and thoughtful gifts for each of her loved ones.
Do you want to know what those personality-adapted gifts were?
Surely, you do want to know, because this year you want to spread health, beauty and well-being. In this article we tell you about all the ideas we found for them.
Yulissa, the fit sister, passionate about sports …
Everyone in Alexandra's family enjoys physical activity. Some go to Zumba and yoga sessions, others go to the gym, and of course, almost everyone practices sports.
But Yulissa, our dear Yulissa, is really an exercise lover, and she told Alexandra that any gift she could include in her fit routine would be received with love.
Her routine starts at 5 a.m., as she needs energy early in the morning, Alexandra chose OPTIMUM NUTRITION ESSENTIAL AMINO ENERGY – FRUIT FUSION, a shake that charges your energy and helps you prepare before going to the gym. At 5:30 am. you can see her jogging in Linear Park, and then she goes to the Gym for her training. Saturdays are her favorite days because she goes to yoga sessions in Palm Beach at 6:30. She is a lover of outdoor activities and connecting with nature.
At 9:00 a.m. Yulissa is already at work, she is an architect, and although it seems a bit strange she is a lover of comics -particularly DC Comics superheroes- so we included a PERFECTSHAKER CUP PERFORM – Batgirl in her gift. And since Alexandra knows Yulissa´s boyfriend also loves those comics, she took a Batman one for him.
Alexandra told us that, at least once a week, Yulissa goes to the beach after work. "She loves Eagle Beach, and she always comes home hungry because she loves to swim and doesn't have anything to snack on," she told us. That gave us an idea, snacks with energy bars! QUEST PROTEIN BAR – WHITE CHOC RASPBERRY and the POWER CRUNCH ENERGY BAR – FRENCH VANILLA CREME were added to the gift basket.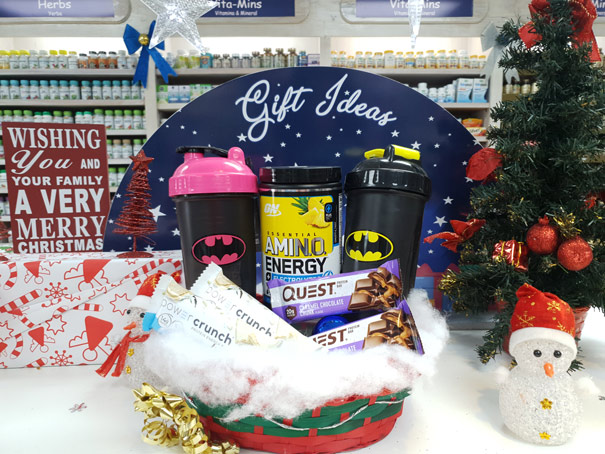 Alexandra was happy because she had found the perfect gift for Yulissa.
If you know someone with an active life full of exercises, you can make a gift that you truly love and that is unique. You will find a staff member willing to help you shine with your Christmas gifts in our stores.
Claudia, the beauty fan who loves looking good
Alexandra has three children: Sofía, Alberto and Claudia. Claudia is the youngest one of them. She is the type of person who is used to always having breakfast with fruit, likes to be always well groomed, and even has a Keto lifestyle.
She wants to study cosmetology because she loves to take care of her skin. She is always advising her mother and grandmother on which products to use. She also has a YouTube channel where she explains how to apply beauty products and different skin therapies.
Her dream is to create her own line of completely natural products, and in the meantime, she keeps trying new products and experiencing new techniques and therapies.
Alexandra told us that Claudia would be a challenge because she does not expect less than the best for skin care, but we assumed that challenge.
If Claudia focuses not only on beauty, but on the components of the products she uses to look beautiful, then the perfect option is the face care line, a cleansing and moisturizing routine that every woman who takes care of herself should have:
AVALON VIT-C RENEWAL REFRESHING CLEANSER GEL 8.5oz,
THAYERS WITCH HAZEL ALC-FREE TONER – ROSE PET / ALOE VERA,
ALBA NAT ACNEDOTE FACE & BODY SCRUB 8oz 6 / CS,
AVALON VIT-C RENEWAL VITALITY FACIAL SERUM 1oz
AZTEC INDIAN HEALING CLAY 1LB 1 / CS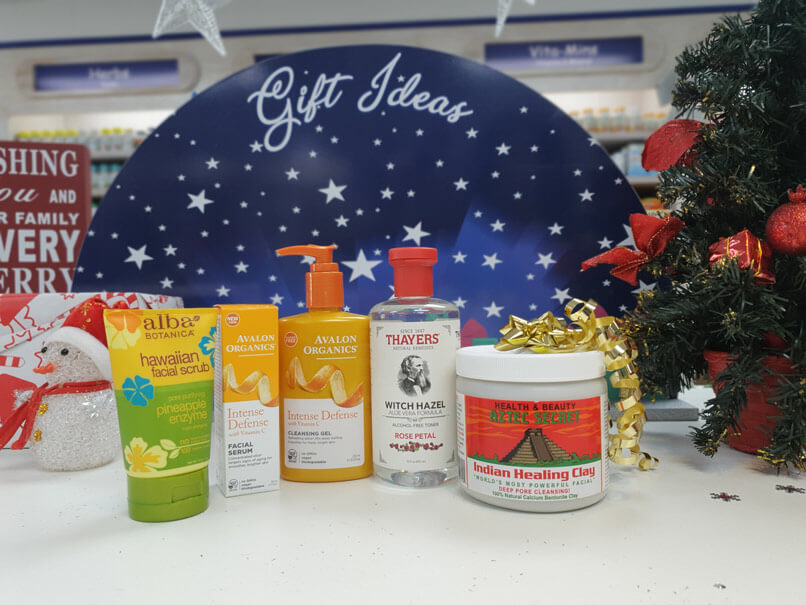 A perfect face care routine that will keep her skin smooth and toned.
When Alexandra told us that Claudia has a YouTube channel, we felt we could give her more gift options that she could try and share with her followers. So we asked about Claudia's preferences regarding essences and aromas. Alexandra started describing how Claudia prefers lavender over all.
Bingo!
We immediately knew Alexandra could include an additional gift, which will fascinate Claudia and she will not hesitate to make an episode by showing it on her YouTube channel:
DR. BRONNER'S ORG CASTILE BAR SOAP – LAVENDER 5oz,
AVALON ORG BATH & SHOWER GEL – LAVENDER,
AVALON ORG HAND & BODY LOTION – LAVENDER
JASON DEO STICK – CALMING LAVENDER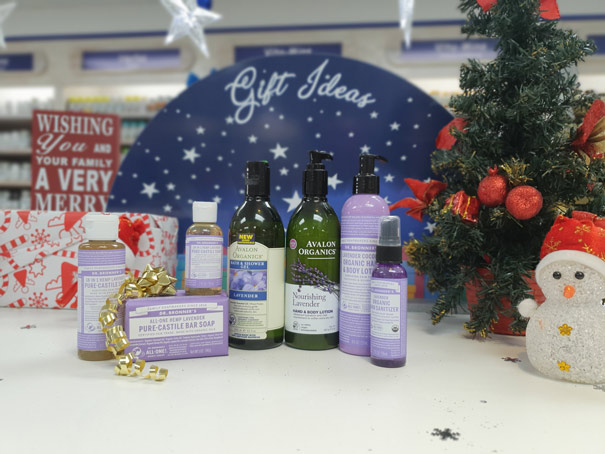 If you or your special person is like Claudia, who enjoys quality skin products like her or love the essence of lavender, then these gifts are ideal for you.
Alberto, frantic with personal hygiene
Alberto has been Alexandra's husband for 28 years. She describes him as someone a little shy but affectionate and funny, but also a little stubborn and fussy. We were very entertained hearing the story of how they met.
He is a very neat person and is methodical with his personal hygiene. He takes several showers a day, always carries an antibacterial soap when he is going to eat somewhere, and he doesn't like getting dirty.
Alberto is a manager in a prestigious hotel on the island, so personal presentation is equally important to him. Ironing shirts and pants is an urgent need, and since he knows Alexandra may be busy to help, he does it himself to make sure there will not be any wrinkle left. Even we wanted to have an Alberto in our life when we heard about that one!
Alberto doesn't like gifts very much, so along with Alexandra we thought of some options that both could use and that he would enjoy.
Then we suggested a gift that would never be expected, something that will help him with his frantic passion for personal hygiene, Alexandra thought it was great because he always tells her that nobody understands the importance of cleanliness and hygiene.
We chose a line of soaps, antibacterial gel and other Dr. Bronner's products such as DR. BRONNER'S ORG HAND SANITIZER – PEPPERMINT and DR. BRONNER'S ORG CASTILE LIQ SOAP – PEPPERMINT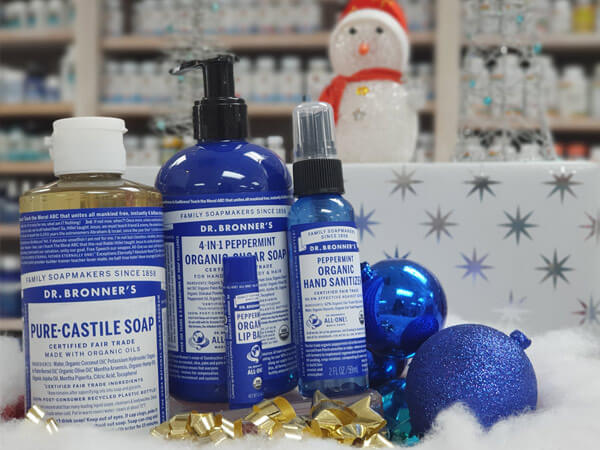 All perfect products for his personal hygiene routine, and some of them are even easy to carry everywhere in case he wanted to.
Alexandra added DR. BRONNER'S SUNDOG'S ORG LIPBALM – PEPPERMINT to the gift because Alberto also suffers from dry lips
Alberto, from the bottom of our hearts, we hope you like your gift!
While we were organizing all the products, Alexandra kept telling us about her life with Alberto, and she shared something that caused him a lot of anxiety.
Alberto was having problems with his hair! It was very fragile and brittle. Of course, he didn't say anything about it, but Alexandra could tell it was something that bothered him.
We couldn't let Alexandra go without helping Alberto with his problem …
Products such as the ZHOU HAIRFLUENCE VCAPS 60'S, AVALON ORG SHAMPOO – THICKENING BIOTIN B-COMPLEX 14oz, AVALON ORG COND – THICKENING BIOTIN B-COMPLEX 14oz, ENERGIZER HAIR THICKENING SERUM 1oz, and the ZHOU HAV GROWTH & SHINE SPRAY 2oz would help Alberto strengthen his hair and stimulate growth in a natural and progressive way.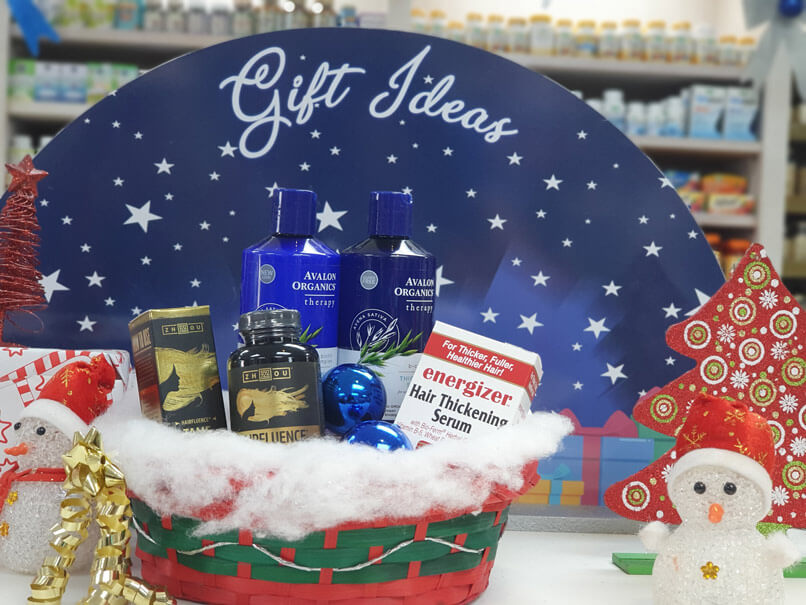 Without much effort, Alberto could notice improvements in his hair in a short period of time, and his confidence would be on top. Of course, Alexandra was happy to know that she could also use any of these products; she has a beautiful and long hair.
If there is an Alberto in your life, for whom personal hygiene is paramount, these are some ideal gifts for that person. These ideas say "I love you; it does not bother me that you are frantic with hygiene, I love you the way you are".
After a morning full of good conversations and family stories, Alexandra was ready to give the best healthy, natural gifts and spoil her beloved ones. We were delighted to see how we became part of her Christmas story.
If there is a Yulissa, Claudia, or Alberto in your life, or if there is also a John, a Sharleen or a José from whom you want to tell us, at Nature's Discount we are waiting for you to help you find a different, original and unique gift. Our gifts help you and your loved ones have a healthier lifestyle.